125HP Farm Tractor adopts more advanced technology
2014-03-12
125HP Farm Tractor is low fuel consumption, high reliability, manipulation of light, speed matching reasonable, high operating efficiency.
125HP Farm Tractor adopts more advanced technology:
Reinforced front axle seals, high reliability.
Force position adjustment lifter optional extreme pressure type lifters, high reliability.
Optional hydraulic output, can be a variety of agricultural and transport operations.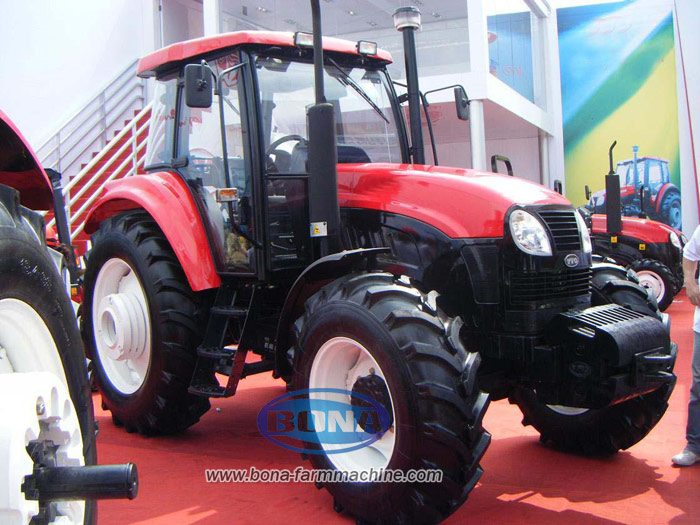 125HP Farm Tractor driving more comfortable:
Flat floor, hanging pedals, side-manipulation, manipulation of light and flexible.
Independent manipulation of the clutch, hydraulic steering systems, steering light and flexible.