The small press oil effect on the oil industry
2013-12-03
In November, cold oil press machine the first time we went to Fujian to Zhangzhou to attend the third session of cross-strait hilly agricultural machinery exhibition, this is the only exhibition of agricultural machinery enterprises in our province. In the exhibition, by visiting customers attention, especially by the Taiwan clients, Fujian, customers are signing relevant rapeseed, tea seed, prickly ash seed pressing cooperation intention.
Over the years, depend on the development of agricultural machinery and equipment is also very smooth. Small oil press machine is the main product of oil equipment, has been the subject of a small oil all ages of the processor. But with the development of technology progress, the old, because the equipment and machinery is out of date, oil is low, poor quality of oil and other reasons are most manufacturers eliminated. Now from our own design, the oil press machine(eg,small cold press oil machine) has a low energy and some other environmental characteristics; in its own structure, button operation using a purely physical crushing method fully automated, truly green pollution-free production of edible oil; in addition, in order to adapt to the temperature difference in different regions, the designer in the design process to add automatic climate control and infrared heating system, ensure the machine at any temperature and any environment in the normal production, provide healthy edible oil for the people.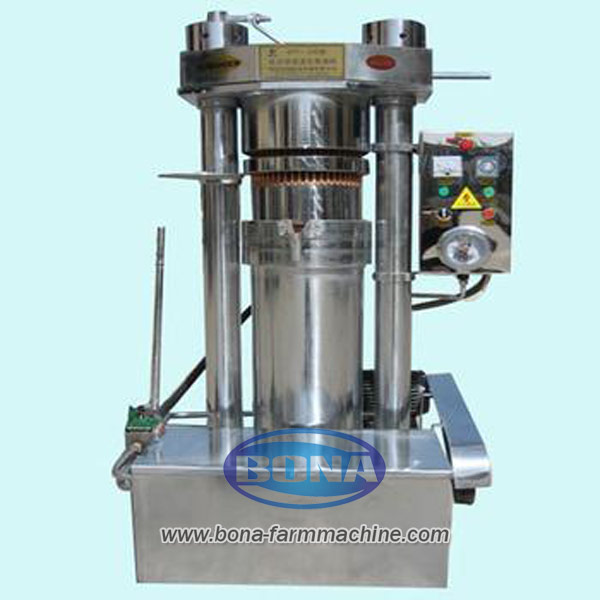 This device is reasonable in structure, convenient operation, automatic word height, time Ripper cleaning, replacement of wearing parts does not stop, equipped with large capacity, low energy consumption, take up some characteristics and advantages of small space, low cost. Small press rapeseed, cottonseed, we can, safflower, sunflower, peanut, sesame, corn germ oil seeds and other manufacturers of bulk oil pre processing; at the same time, we can according to the different needs of customers, high quality oil to obtain energy and puffing process more; small oil press machine equipment we use multi stage filtration for the quality of raw materials, suitable for oil content in different regions of the different oil.