8 outstanding advantages of the 10 ~ 20HP walking tractor
2014-04-15
10 ~ 20HP walking tractor, compact, durable, reliable, flexible manipulation, horsepower, light weight and offers riding devices. It is suitable for paddy fields, dry land and orchards, vegetable gardens and hilly farming. Coupled with appropriate farm machinery machines can plow attachment, Rotary, harrowing, ditching, sowing, harvesting, transportation and other jobs, but also as a dynamic irrigation, sprinkler irrigation, threshing, milling, feed processing operations of other fixed .
10 ~ 20HP walking tractor outstanding advantages: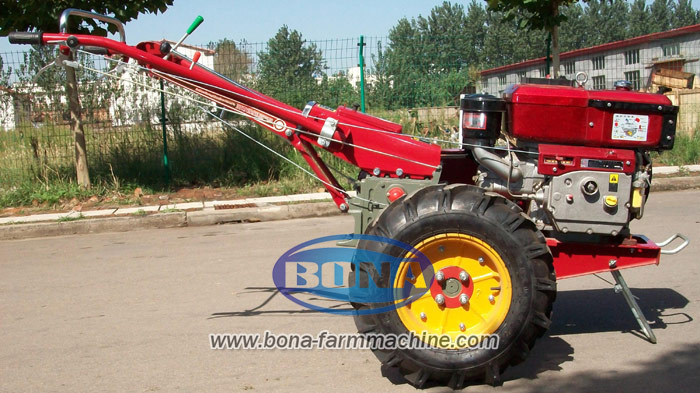 1, The plastic slip type handrail frame, operation comfortable, prevent slippery,good safety.
2, The clutch brake step control, operation more stable.
3, The steering handle damping mechanism, reduce noise, operation more convenient and comfortable.
4, Increase the operating support leg mechanism, the use of more convenient.
5, A system with a seat frame pipe bending device, improve the ride comfort and depth adjusting range, better agronomic adaptability.
6, Hood, the right side surface of rotary parts stamping "DF" Diamond logo, to optimize the product image.
7, The use of high-quality paint, more light corrosion.
8, In strict accordance with the standards of export products production acceptance, quality more stable.