160HP farm tractor main structural features
2014-04-16
160HP farm tractor main structural features: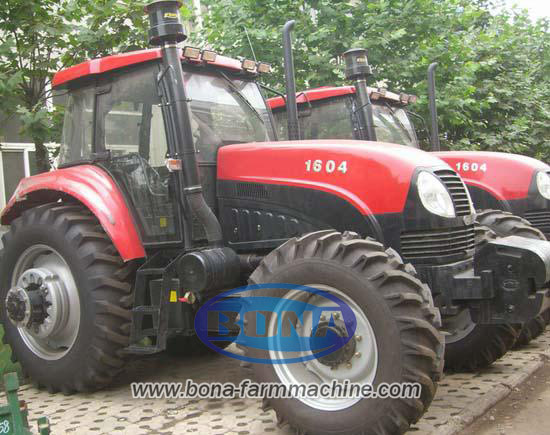 1) high quality engines.
2) Advanced chassis manufacturing technology.
3) Transmission gear and more. Standard 12 forward gears, 4 reverse, optional retrograde 12 12 forward gears reverse, optional crawler 24 forward gears, 8 reverse.
4) 160HP farm tractor uses the engagement sleeve shift, option can realize stepless adjustable rear wheel..
5) 160HP farm tractor with full hydraulic steering system with independent circuit.
6) hydraulic braking system with steering and pedal-operated parking brake handle.
7) hydraulic system oil bodies can be fitted to enhance the force, supporting large-scale operations carried equipment; are optional Forced buried bodies.
8) optionally installed 1 group /2 group /3 group hydraulic output multi-channel valve.
9) Optional air brake system.
10) Optional cab or anti-turn rack.