The technology analysis and research in agriculture machinery
2014-02-19
Industry experts on agricultural technology and in-depth analysis of research, including large-scale production of food crops precise operation technology and equipment, large-scale production of cotton precision operations technology and equipment,agriculture machinery management and precision of digital technology operations research, production technology and precision orchard equipment,animal breeding fine key technology and equipment,and precision agriculture management solutions digital design and verification six research directions.
Project in accordance with the different areas of production scale farms, agriculture, orchards, livestock breeding and aquaculture as the object of study, research and development in the field of precision for the actual production of key technology and equipment operations , construction of large-scale farms, agriculture, orchards, livestock breeding and Fisheries precision production technology system , is expected to achieve significant breakthroughs in technology practical and intelligent precision equipment operations and innovative products(agriculture tractor) After more than a year of implementation , has achieved progress.
Needed projects for large-scale farms precise production and management,development build a large-scale farms digital management and accurate decision-making system , the system supports handheld mobile devices, wireless sensor networks sentinel surveillance equipment, and the face of large-scale farms precise operation Digital Management .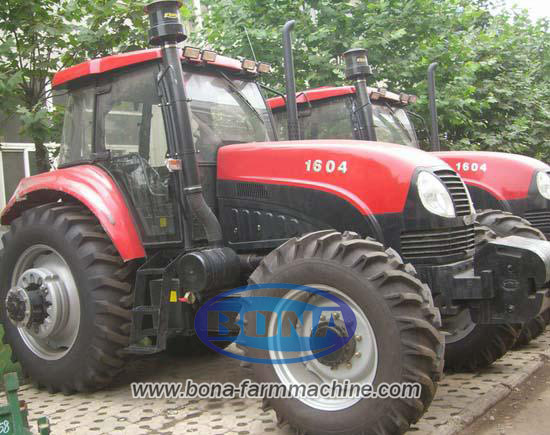 The system has been carried out in specific application demonstration farm,the system on the farm 20 acres of arable land digitized production management,from a seed crop to receive the production processes agricultural machinery information,pest and disease information, and information Fertilization the precise management ; system support for large-scale farm tractors and combine harvesters to achieve monitoring and management , real-time access to operating agriculture machinery location,job tasks, the amount of work and other data to provide monitoring and management information for the job machine hand , farm managers , and production on the farm management played a good supporting role.