The edible oil press machine has begun to enter the common life
2014-02-10
In many industries, food security, particularly edible oil security has become a top priority areas . The recent discovery of the Chinese economy rapidly urbanizing telling development, led a rising real estate market prices. Consumers in the pursuit of food to enjoy at the same time,demand for the pursuit of health is increasingly enhanced.Health quality edible oil press machine was increasingly concerned by consumers and households. The kitchen is now the fashion sense of health and environmental protection, low-carbon energy ,the edible oil press machine has become a typical representative of the health of the kitchen .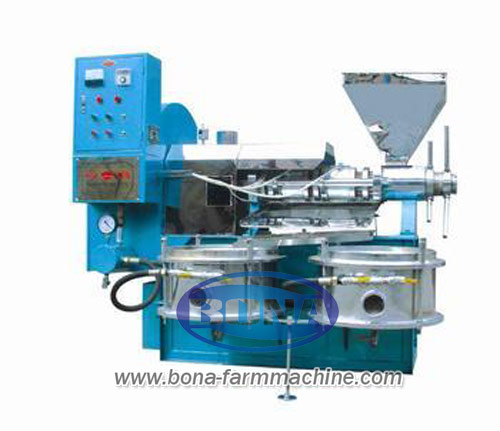 Yes, the face of oil prices and security issues are very troubled by many consumers,but some people are very calm, because their crushing eat ! Now we come to understand this practical oil press . Do you still remember as a child coming home from school , the door will be able to smell my mother 's cooking ? Simple, but fragrant too tempting. Do you still remember as a child to the country of his grandmother , grandmother hand-made butter cake ? Soft and crispy, not greasy oil . But now, waste oil, genetically modified oil invasion into people's lives,food safety news overwhelming , we could not even eat safely , even if no child at home and then burn fragrant taste. The reason for the problem in the oil above.Child we eat oil are squeezed themselves workshop,natural health , and now, we only have to worry about cooking oil,genetically modified oil , even famous, because the additives , also eat less than a child 's taste.
Now there is a machine that allows us to choose the materials ,crushing yourself at home (home oil press machine) . In the good from the company's headquarters , I saw such an edible oil press machine. This oil press machine using purely physical squeeze , squeeze peanut , sesame, walnuts, sunflower seeds and other natural oils , without any preservatives and additives , diesel has been completely skimmed squeeze more used to make porridge and biscuits , etc., are very suitable for the elderly and children . It is understood that since the product into the market, has quietly set off a wave of selling.