The tractor develop functions in modern agriculture
2013-12-06
Growing vegetables and breeding work by computer,which not only can be realized in the happy farm game? Now advanced technology so that agricultural development mode of the remote control to become a reality. This is the wisdom of agriculture, modern agriculture. Modern agriculture is the intelligent system using network technology, mobile Internet, cloud computing technology combined with the growth of crops, real-time monitoring, so as to achieve intelligent analysis, on the agricultural environment, intelligent decision, expert on-site guidance, for producers to visual management and remote operation, and achieve accurate management role.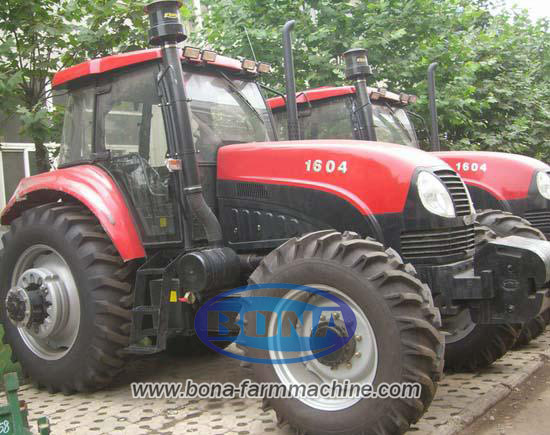 The most direct effect of modern agriculture is the monitoring, monitoring agricultural machinery (such as tractor-agriculture tractor, irrigation systems and so on) activities. The producer through mobile phone or computer client operating irrigation, fertilizer, spray temperature for the growth of crops and other operations.Saving the labor efficiently, and at the same time, because the monitoring system has the accurate computation of irrigation, fertilizer, spray, the amount is also a corresponding adjustment, but also saves the cost of production. Remove the monitoring function, the wisdom agriculture system and monitoring and real-time image function. Monitoring function can be alert for the unexpected encounter during crop growth, so that the natural disasters reduction factors of damage, improve agricultural production. Real time image function can directly see crop production.
How the rational use of land resources and manpower to create more agricultural production value, how to increase agricultural production and ensure the environmental and ecological security to achieve sustainable development, these are all the goal of agricultural. Monitoring in the wisdom agriculture not only can save a lot of manpower and material resources, reduce the amount of chemical fertilizer and pesticide consumption, protect the ecological environment. Is China's modern agriculture development direction.