A-How we deal with the diesel engine start difficulty
2013-12-10
As the tractor manufacturer,we summary the experience of tractor part.The diesel engine of agriculture tractor starting difficulty for inspection according to the following thoughts:
1.To observe the engine blade is running, if not turn or turn off, is to find the battery, the starting motor problem.
2.Such as the starting motor and battery in good condition, the engine speed is normal for the fuel system fault.
3.The fuel system fault diagnosis: should first see off the handle return is flexible, as the operating shaft, a handle rod is flexible to stop oil at the above problems, such as the normal oil supply system should consider the problem.
4.The main consideration of oil seal, that is to say the oil is air, found the leak point. Should first see the seal oil return valve, then check the oil pump parts (such as the oil inlet and outlet valve spool sealing, hand pressure pump and valve is card) the tubing is intact, fuel tank oil and diesel filter is blocked, such as no problem, discharge pump oil to the upper body bleed screw press fuel air bubble free check.
5.If you also can not start the motor, then remove the high-pressure tubing:
If found no oil, due to the consideration that oil pump camshaft is roll key.
If the oil pump is oil outlet, and check the fuel injector part (atomization and opening pressure).
6.If the above conditons are normal but you can not start the car, then you should consider the engine problems, and need to cooperate to solve.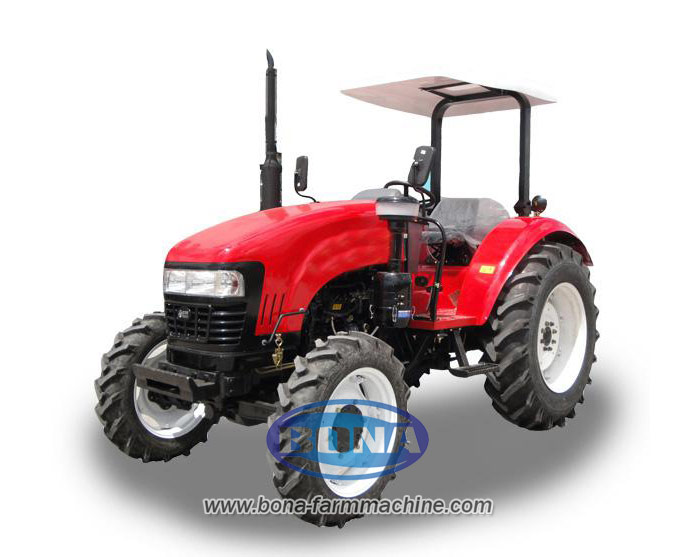 A-The start engine faults of tractor China:
1.The starting motor slip or start the engine to engine blades turn, if not turn or turnoff ,it does not work,please exclude it.
2.Electrical system fault checking the adequacy of battery power, the electricalconnection is correct or not is good contact and reliable
3.Air filter blockage removal of air filter, engine test judgment belongs to the air filter to clean or replace the air filter
4.The supply time is adjusted according to the provisions of
5.The cylinder compression force is insufficient to check whether the leak valve,piston, cylinder liner and piston is a serious amount of wear.