The main types of the wheeled tractor
2014-04-24
Wheeled tractor has two walk wheel axle, such as the three wheels of the known as the three wheeled tractor; if four wheel called four wheeled tractor. Walking tractor is a double round and four round, China's current production and is the most widely used four wheeled tractor. According to the different types of driving, four wheeled tractor is divided into: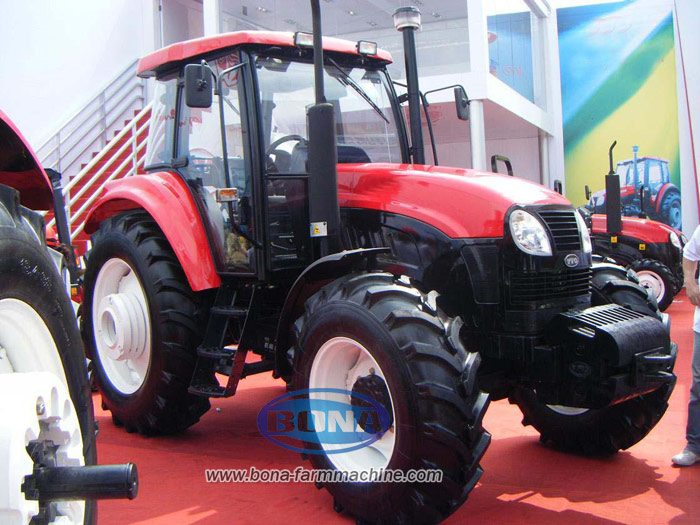 1. Two-wheel drive wheeled tractors
Usually after two drivers, two front steering. Drive type code 4 by 2 to represent (4 and 2, respectively, the total number of wheels and drive wheels). In the field of agriculture is mainly used for general operations, irrigation and other items of agricultural products processing and transportation operations.
2. Four-wheel drive wheeled tractors
After a total of two rounds by the engine. Drive type code as 4 by 4. Agriculture is mainly used in the heavy clay soil, deep plowing loud, muddy roads and transportation operations. In forestry for timber skidding and short-haul transport.
3. This is a paddy field tractor boat created by our tractors. It is characterized by supporting the whole weight of the hull, suitable foot deep mud paddy operations.
4. Cultivator is a simple structure of the new development in recent years, the use of single wheel or two-wheel drive, suitable for small to hydroponic farming and drought simple small agricultural power machinery.